Deepalaya Foundation Inc. is a global movement for children who are not given a chance that they deserve. DFI has a special focus on the girl child, street children and children with disability. During these times of crisis, we are empowering and protecting lives, working with children to help them be resilience and restore their livelihoods. We are fighting for real, lasting change because we want sustainable solutions.
With your support Deepalaya Foundation Inc. will work for the underprivileged, address the problems and provide them with an opportunity to look for long term solutions. We believe that a child's family is major factor for their development. Community organization and awareness is the approach that attempts to build empowerment, capacity building and social transformation.
Deepalaya Foundation Inc [USA]
Deepalaya, one of the largest operational NGOs in Delhi, was established in 1979 and registered as a society in 1980. To accomplish our vision of building an equitable society and enabling self reliance, we have set up several projects and programmes across Delhi, Haryana, Uttarakhand and U.P.
We are committed to working on issues affecting the economically weaker section of society with a special focus on girl child, women and youth.
The goal of education is not to increase the amount of knowledge but to create the possibilities for a child to invent and discover, to create an adult who is capable of doing new things. We understand this fact that how education can change someone's life. With an aim to empower and educate children from underprivileged backgrounds we have set up two formal schools and several learning centers. Our learning center provides basic and reformative education to thousands of children living in urban slums and rural villages. Around 31, 08, 27 poor children get educated with us and 21,600 to join university level education. We proudly announce that 21 of our students went to the U.S. for higher studies under the community college exchange program.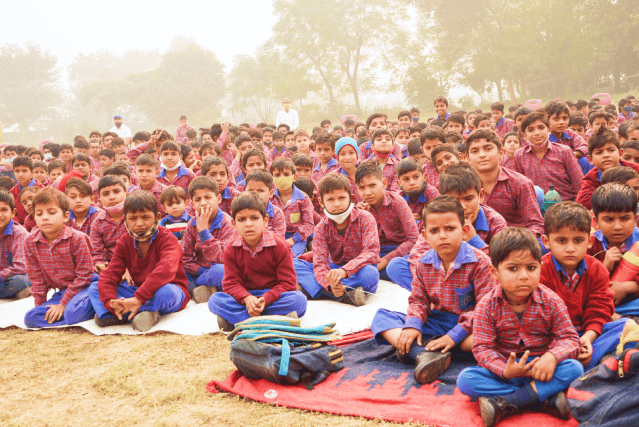 We envision a world where children can pursue quality education that allows them to reach their full potential and contribute to their communities and the world.
Deepalaya Foundation Inc. encourages you to become a part of it and develop essential relationships with the work we propose and fund to the enable activities.
Deepalaya seeks to transform the lives of millions of children living in low-income communities by focusing on literacy and equality of education. Working in collaboration with local communities and partner organizations, we support children so that they may complete their education and in habit learn relevant life skills to succeed in school and beyond.
Deepalaya Foundation Inc. is deeply committed to one goal, to give all needful the best chance hey deserve for the future – a safe beginning in life, the opportunity to learn and safety from harm.
By coming together we can help a larger part of the society and build an empowered future, where every child can stay safe and enjoy equal rights.