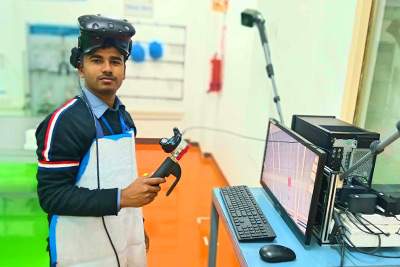 An Automotive Engineer in the Making
Ashish's life journey began in the slums of Tughlakabad, New Delhi. To lose both his parents very early in his life was devastating to a slum-dwelling child like him and his brother. It is not too difficult to imagine how and where life would have taken them after such a loss. Life in slums even with parents is miserable. Their fate would have been sealed. But for Deepalaya Children's Home they would have remained uneducated, jobless and homeless.
Ashish and his brother lived with their uncle at Bhalaswa JJ Colony after they lost their parents. But they were not taken care of properly. In 2005, Sahara, our partner NGO identified Ashish and his brother as children in need of care and protection. The boys were admitted to DCH immediately.
Ashish was a quiet child when he was brought in. He faced some difficulties to learn in his initial days. But, soon, with the help of his teachers he improved a lot. He secured more than first division in Class 10th and Class 12th Board Examinations. Deepalaya helped him in joining Government Polytechnic College, Manesar to pursue his Diploma in Mechanical Engineering. He is now a Line Leader at Continental Automotive Company.