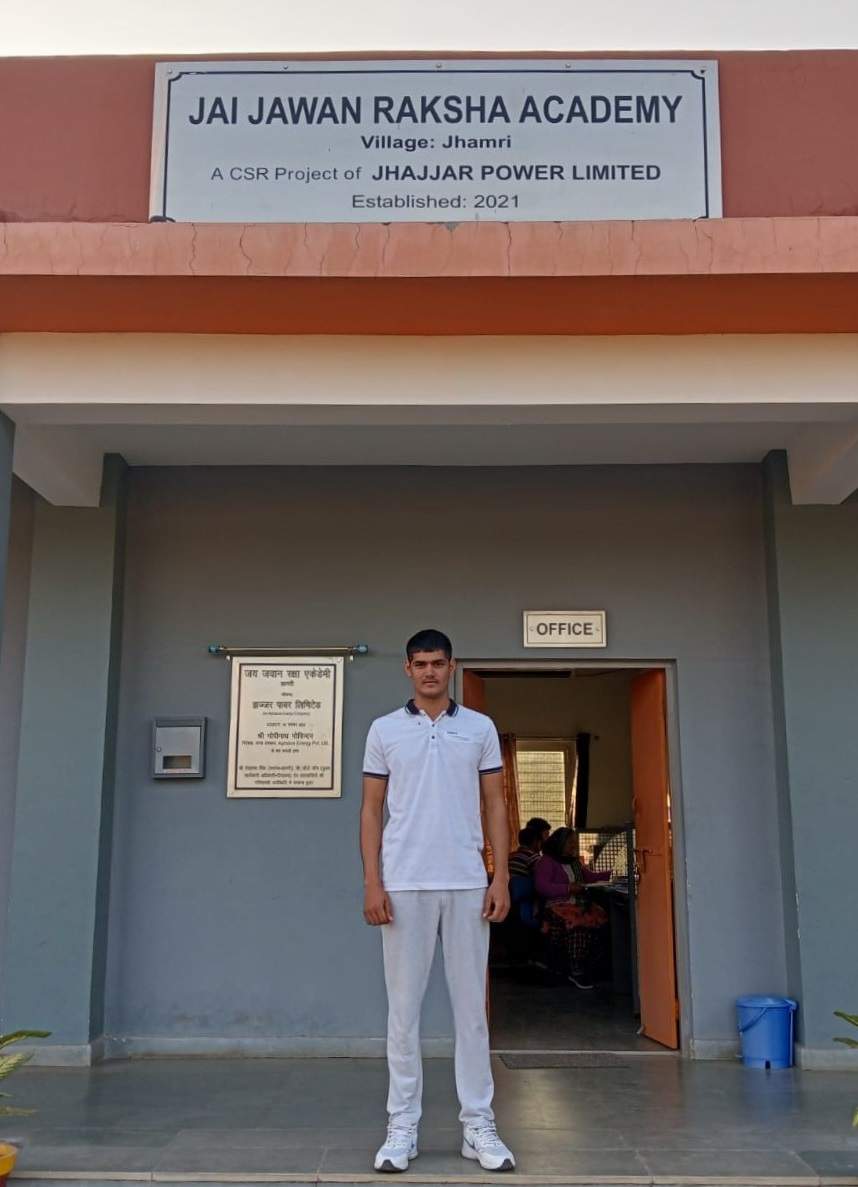 DEEPAK'S JOURNEY
FROM JHAMRI TO THE INDIAN ARMY
Deepak Kumar, son of Sh. Basant Kumar lives in a small village named Jhamri in Jhajjar. His father is an ex-serviceman and his mother is a housewife. The family of six finds it hard to sustain on the monthly pension that the father is getting and thus Deepak decided to support his family. He decided to join the armed forces but had too much confusion pertaining to the newly launched Agniveer Scheme. The media and society only added to his confusion. It is only when the Deepalaya team from Jai Jawan Raksha Academy which is supported by Apraava approached him that he had clarity in vision. He and his family were thoroughly counseled and motivated to prepare for the exam.
Deepak is good at sports and was confident of clearing the physical exam. He needed extensive guidance for the written exam preparation for building his academic knowledge which is mandatory for clearing the exam. He started coming to the academy and attended both physical and academic classes with utmost dedication and regularity. He displayed enthusiasm, a strong work ethic and the willingness to learn. After six months of regular classes, his score on the initial progress test improved from 48 to 74 percent. With technical guidance and expertise by the coach, his physical fitness and performance also improved. He could easily complete his 1600-meter run and beam in a record breaking time. With the training on capacity building he improved his communication techniques which helped him strengthen his personality traits.
He continued to prepare and applied for the Agniveer (Clerk) open rally. With his hard work and efforts of the coaches and instructors, he attained his goal of joining the Indian Army on 2 January 2023.
Deepalaya's project Jai Jawan Raksha Academy is located in Jhajjar, Haryana and is supported by Apraava.The academy offers comprehensive training in physical and academic preparations needed for Armed Forces recruitments. Despite the change in policy and amidst COVID-19 uncertainty, the academy continued to function. Its a proud moment that 11 of our students have been successfully selected under Agniveer Scheme. We salute their spirit and patriotism. And wish them all the best!