an initiative towards health
Health investigations and tests during the early stages of the illness can help one recover fast and also help in detecting asymptomatic ailments in the body. One way to live a healthy life is to get screening and treatment done before it has caused any major damage to the body. This is possible with regular checkups. Hence the need for free medical camps for the poor who earn a meagre income and cannot afford expensive healthcare services offered by hospitals or clinics. The health camps are also set up to create awareness and sensitise the population about basic healthcare services and illnesses.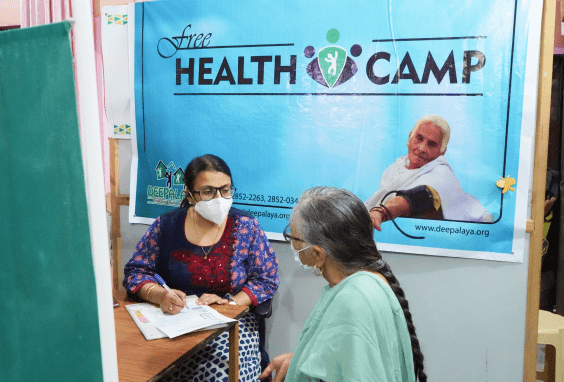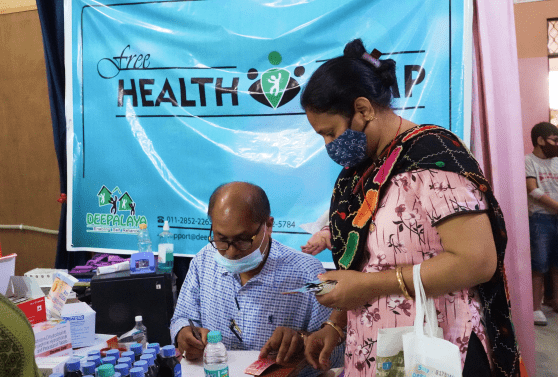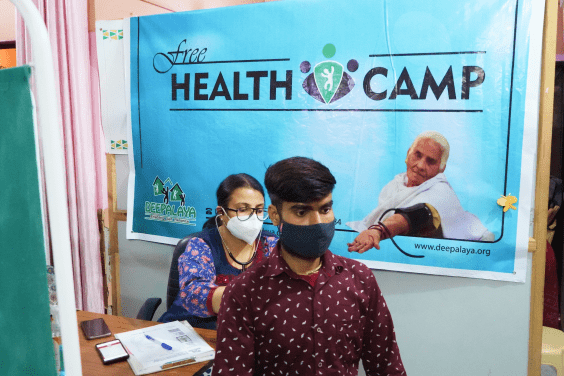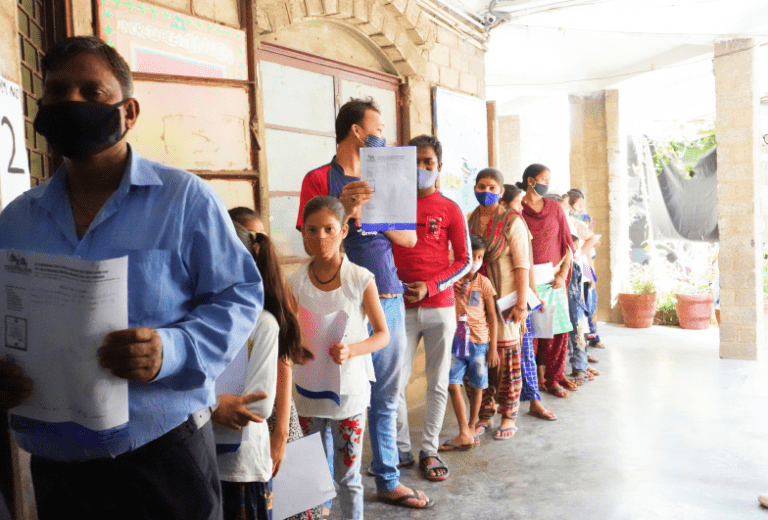 Deepalaya has been instrumental in providing such healthcare services in terms of general and specialized camps to the communities connected to it directly or indirectly. Several mega health camps were organised, Adarsh Nagar, Dwaraka, Sanjay Colony, Gole Kuan and more. Gynaecologists and General Practitioners screened the patients with one Pharmacist who distributed free medicines to the beneficiaries that were prescribed by the Doctor. More than 1200 persons benefitted from the camps.