SOS NURSING TRAINING Course supported by ShinnyoEn Japan. A fruitful partnership between Shinnyo-En, Japan and Deepalaya has been going on for the last 14 years since 2007. The partnership has benefitted so many girls in getting qualified as successful nurses. Presently six students are undergoing the program. All the pass-outs are placed at reputed hospitals as Nurses. During the pandemic time, all of them worked hard with all front-line warriors in the fight against this disease.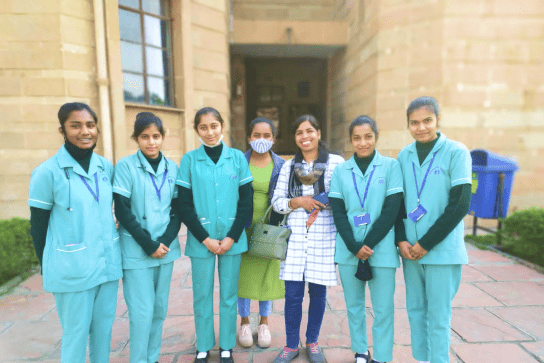 A story of Ayushi: "the dream of becoming a nurse"
While most children dream of becoming doctors, engineers, and scientists, Ayushi has a different dream – "the dream of becoming a nurse". Having great plans for the future of his daughter, J. S. Negi, a competent driver in Deepalaya, expressed his desire to guide & support her. Deepalaya, with the help of Shinnyo-en, Japan, made it possible for Ayushi to fulfil her dream, and today she is a confident Nurse in an ESI hospital in New Delhi, serving humanity. Moreover, she risked her own life to serve many during the Pandemic.