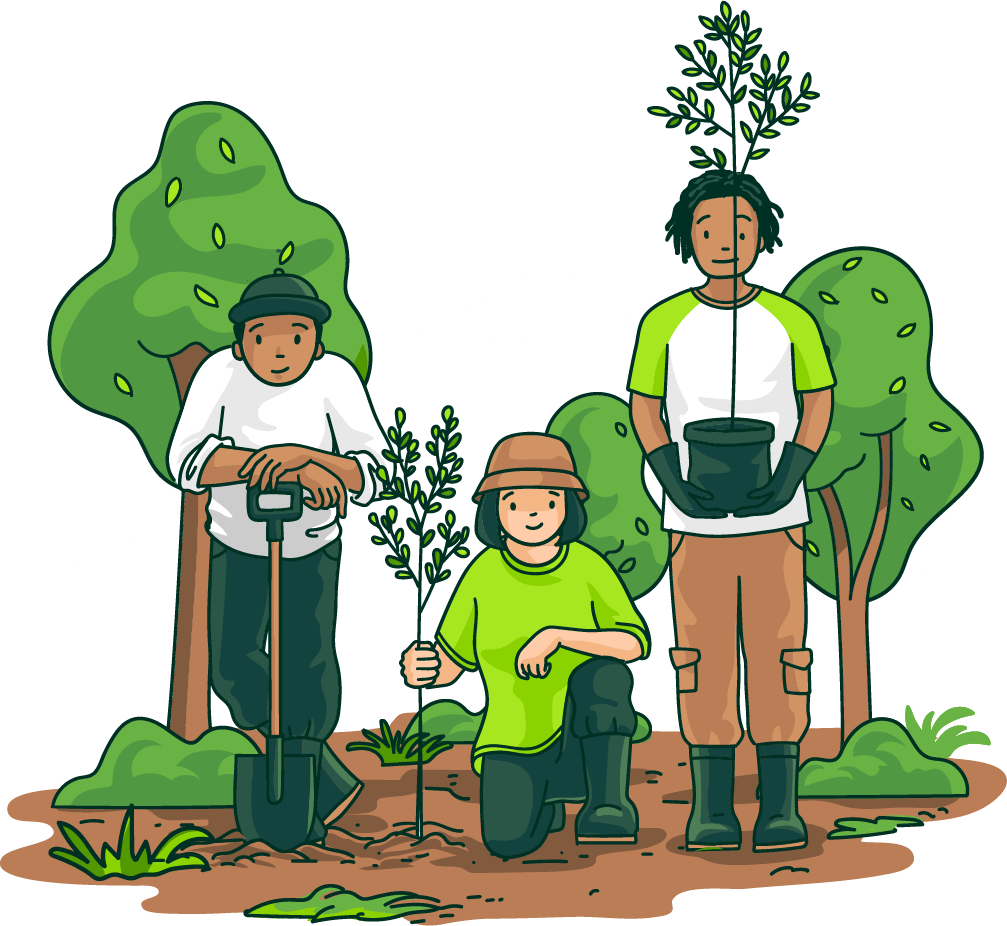 This Environment Day, we invite you to join us in making a difference. Introducing "Plant'ED (Plant for EDucation)" a unique initiative that combines the power of EDucation and Environmental conservation. For every child you sponsor, we will plant a tree, symbolizing our collective effort to create a positive impact on the environment.

At Deepalaya, we believe that education is the key to shaping a sustainable future. By providing underprivileged children with access to quality education, we empower them to become leaders who can protect and preserve our planet for generations to come. Our mission is to nurture young minds and promote a greener, more sustainable world.
How can sponsoring a child help Environment?
🌱 Sponsor a Child = Plant a Tree: For each child you sponsor for an academic session through our fundraiser, we will plant a tree. Your sponsorship will directly contribute to the child's education while simultaneously supporting reforestation efforts. 
🌱 Educational Impact: Your sponsorship will have a profound impact on the life of a deserving child. Through your support, we provide educational facilities for the attainment of formal academic qualifications. By investing in their education, you empower them to break the cycle of poverty and create a promising future.
Sponsor a Child: By sponsoring a child, you not just support their education but also contribute to a greener planet.
Spread Awareness: Help us raise awareness by sharing our fundraiser with your friends, family, and colleagues on social media by tagging @Deepalaya and using hashtag #PlantED and encouraging them to sponsor a child and make a positive impact.
On this year's Environment Day, join our initiative Plant'ED (Plant for EDucation) and let's unite to educate children and restore the environment. Together, we can make a profound impact on the lives of children and create a greener and more sustainable world.
*Once the fundraiser ends, our team will reach out to you on your contribution & associated progress. Together, we can collectively impact education as well as the environment.