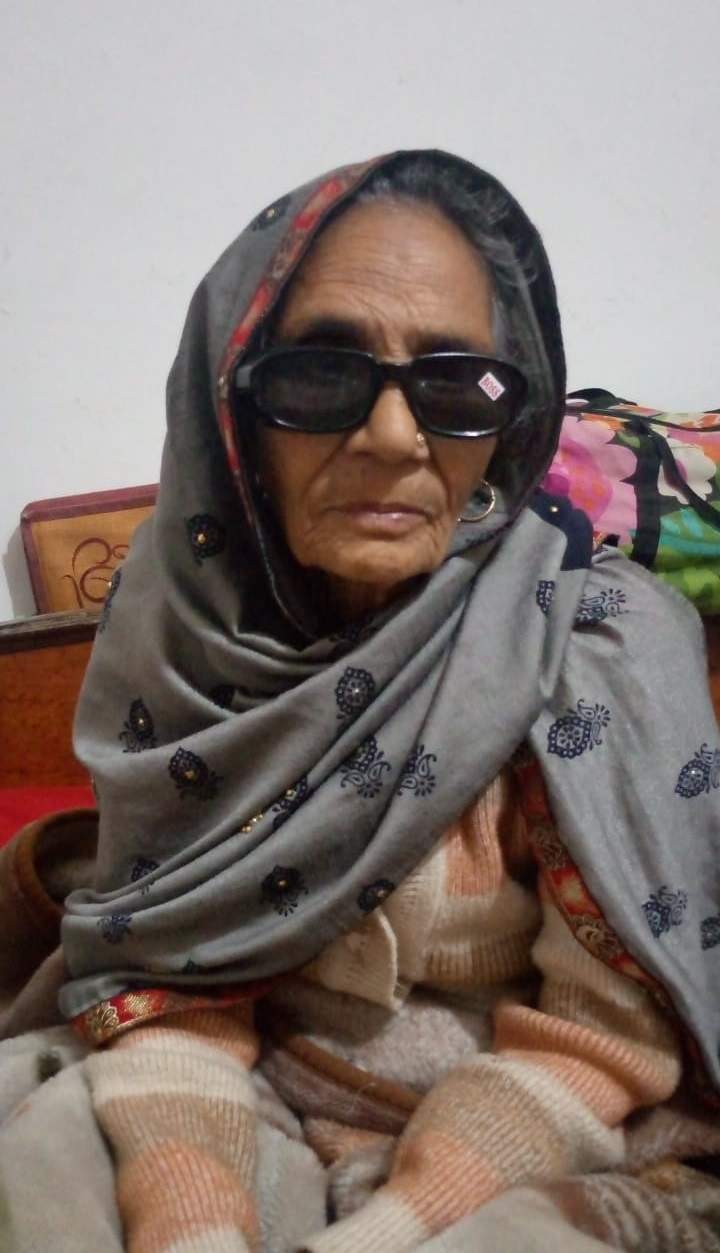 SATAYWATI SEES A RAY OF HOPE IN DEEPALAYA
My name is Sataywati. I am 70 years old and originally from a village in Uttar Pradesh. My late husband, Mohar Lal, and I had five children. All of my children are married. Currently, I reside in Bajaj Enclave, Dwarka where I live with my son who works as a security guard.
He is married and has four children. His monthly income is rupees 10,000, which is not enough to make ends meet but we as a family try our best. Since I am not able to work, he is the sole breadwinner in our family, and his income helps us run the household.
Some time back, I started having eyesight problems. As time passed, the issue became worse, and I was unable to see clearly through my left eye. I told my son about my problem, but due to lack of funds, he was hesitant about treatment. I had accepted that treatment is perhaps not on the cards for me as the expense was a huge burden and we were already struggling financially. After hearing about our dilemma, one of my son's friends suggested we visit Deepalaya Vision Care Center as they offer services free of cost. Finally, we could see some hope.
My son took me to the center for a consultation, and we were very happy by the level of attention and care that the staff offered. The doctor examined my eyes and diagnosed me to be suffering from cataract. The staff was also very cooperative and recommended that I go to AIIMS for treatment. Again, I was concerned that we would have to shell out a hefty fee to go through with the operation. However, we were told that the treatment would be free of cost and that we should not worry about any expenses. After hearing this, I finally went to the Ophthalmology Department of Dr. Rajendra Prasad center for Ophthalmic Sciences, AIIMS and underwent the required procedure. I stayed there for a few days post-treatment for recovery.
The entire process was quite seamless. I had not expected that I would have access to reputed doctors and that too free of cost. My son was also very relieved that the treatment went through without any hiccups and did not burn a hole in our pocket. I truly appreciate the guidance given by Deepalaya. I would also like to thank the doctors and hospital staff that tended to us. Their support helped us achieve what practically seemed impossible earlier. I highly recommend the Deepalaya Vision center for its dedication to quality and care.
A UNIQUE INITIATIVE BY VISION FOR ALL, SWITZERLAND
Deepalaya urban eye-care project to make India Cataract free to enable the country gain its economic sustainability.