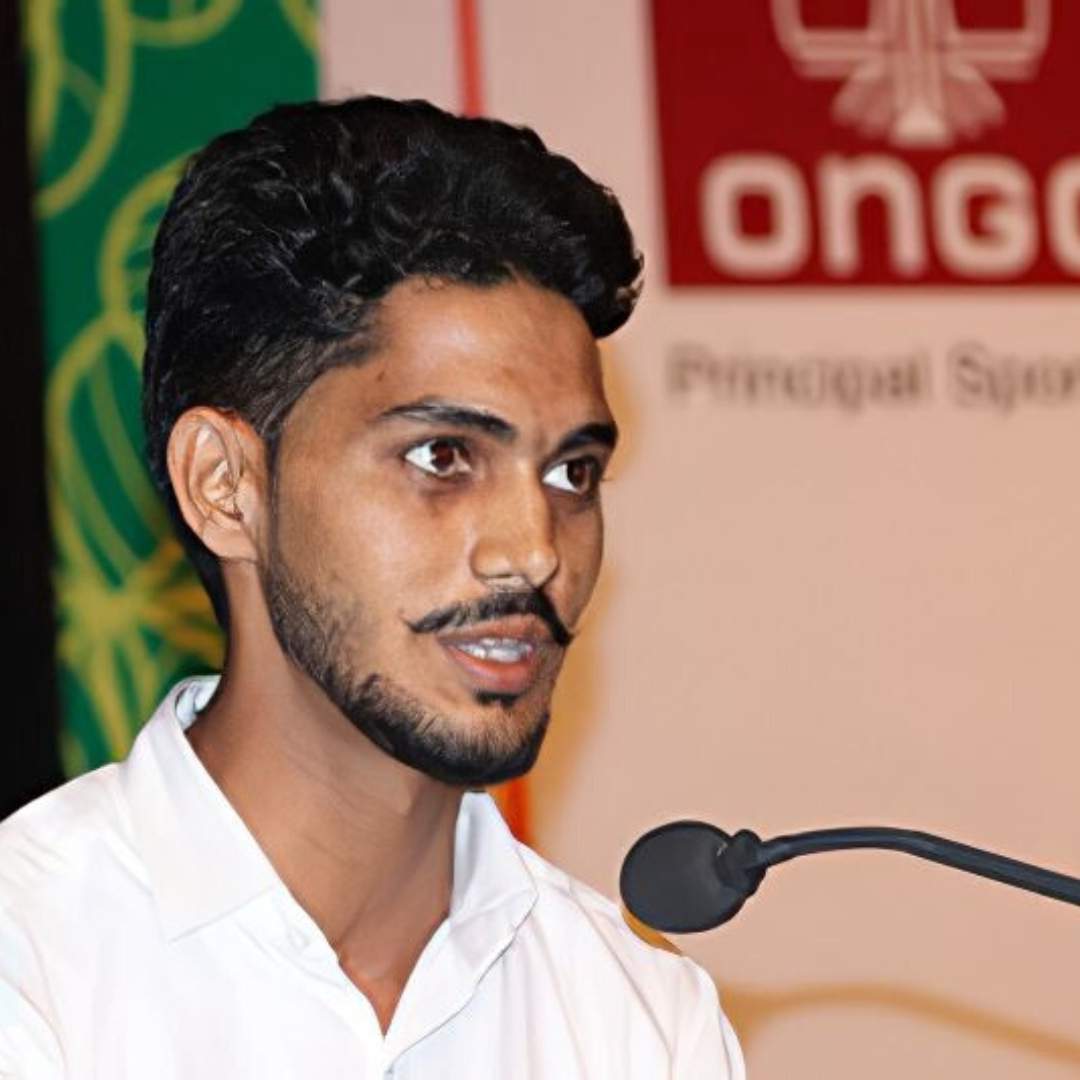 THE STORY OF
SHAHRUKH KHAN
We might be familiar with the name Shahrukh Khan, the renowned Bollywood hero. However, Deepalaya has its own star with the same name.
Shahrukh was enrolled in Deepalaya School, Gusbethi in the year 2010. During his school days, he loved participating in Inter – house debate & sports competitions and sports. Nobody knew that the boy who is actively participating in extra-curricular activities will become a university topper in law some day.
After attending school, Shahrukh used to help his father in the fields. He worked hard so that he can provide a bright future to his family. When he secured 77% marks in Matriculation exam, it added wings to his dream for becoming a lawyer. For further studies Shahrukh took admission in Government Senior Secondary School Sohna. He passed his senior secondary exams with first division and sought admission in Sunrise University in Alwar, Rajasthan to pursue his career in law. He won a gold medal and made the entire faculty feel proud. Shahrukh now practices in the lower court at Nuh.
Thank you Deepalaya for helping me and providing me with an education. Your commitment to education and providing opportunities to those in need is greatly appreciated. Your mentorship has helped me grow and develop both academically and professionally. I am truly grateful for all your help and support. Thank you!
Student from Deepalaya School, Gusbethi