Cataract is a major public health problem in India. We have an estimated 12 million blind persons in the country. A cataract is the dominant cause of blindness and it accounts for nearly two-thirds of the blind population. Cataract surgery restores the vision of the affected person through a package of services that can enable the person to gain sight and return to normal life as before.
Deepalaya has been running eye care programs in five of its locations namely Janakpuri, Sanjay Colony, Patel Garden in New Delhi, and Gusbethi & Tavru in Haryana, with the help of different funding partners and contributing to making India cataract free. Deepalaya works in collaboration with the Ophthalmology Department of Dr. Rajendra Prasad Center for Ophthalmic Sciences, AIIMS provides the following services –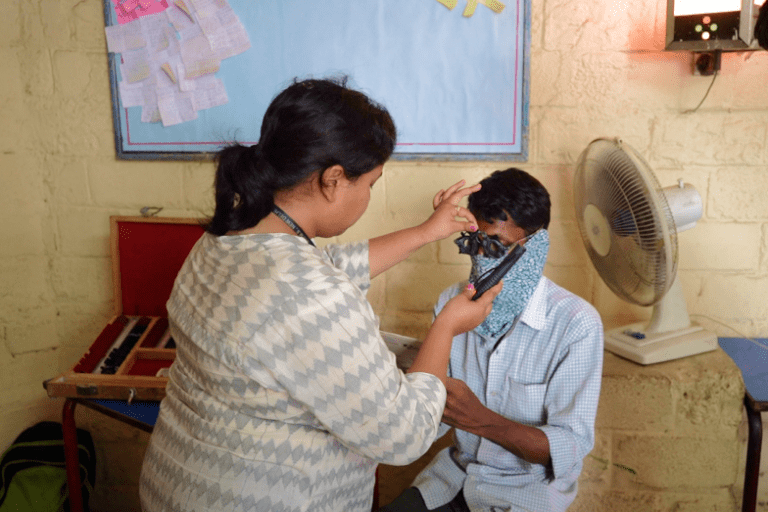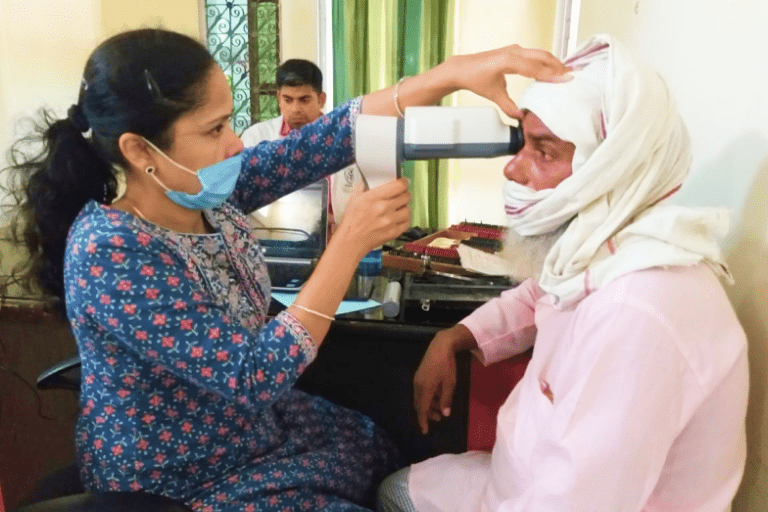 Community awareness and mobilization
Medicines and refraction services on the spot
Spectacles for underprivileged people
Identification of cataract patients
Identification of Glaucoma, Retina, Corneal Opacity and Squints eye patients and refer them to AIIMS
Patients requiring cataract surgery are transported to RP Center, get admitted and operated free of charge.
Monthly OPD/Camp for Screening of diabetic retinop athy patients has been resumed that had been stopped
due to the Covid pandemic.
DEEPALAYA LEARNING CENTRE,
GOLE KUAN, New Delhi
*The current data from last year 2021-22